We will only email you with important game updates, release and sale announcements and of course with free goodies!
Let's start it off with the promised free action combat music pack which you can use in your games! No attribution is needed and you can use it in commercial as well as personal projects (license in .zip download).
Wishlist BITGUN before leaving
Wishlist it here. This action zombie top-down shooter will be a lot of fun, if you like shooting, spilling blood and killing zombies!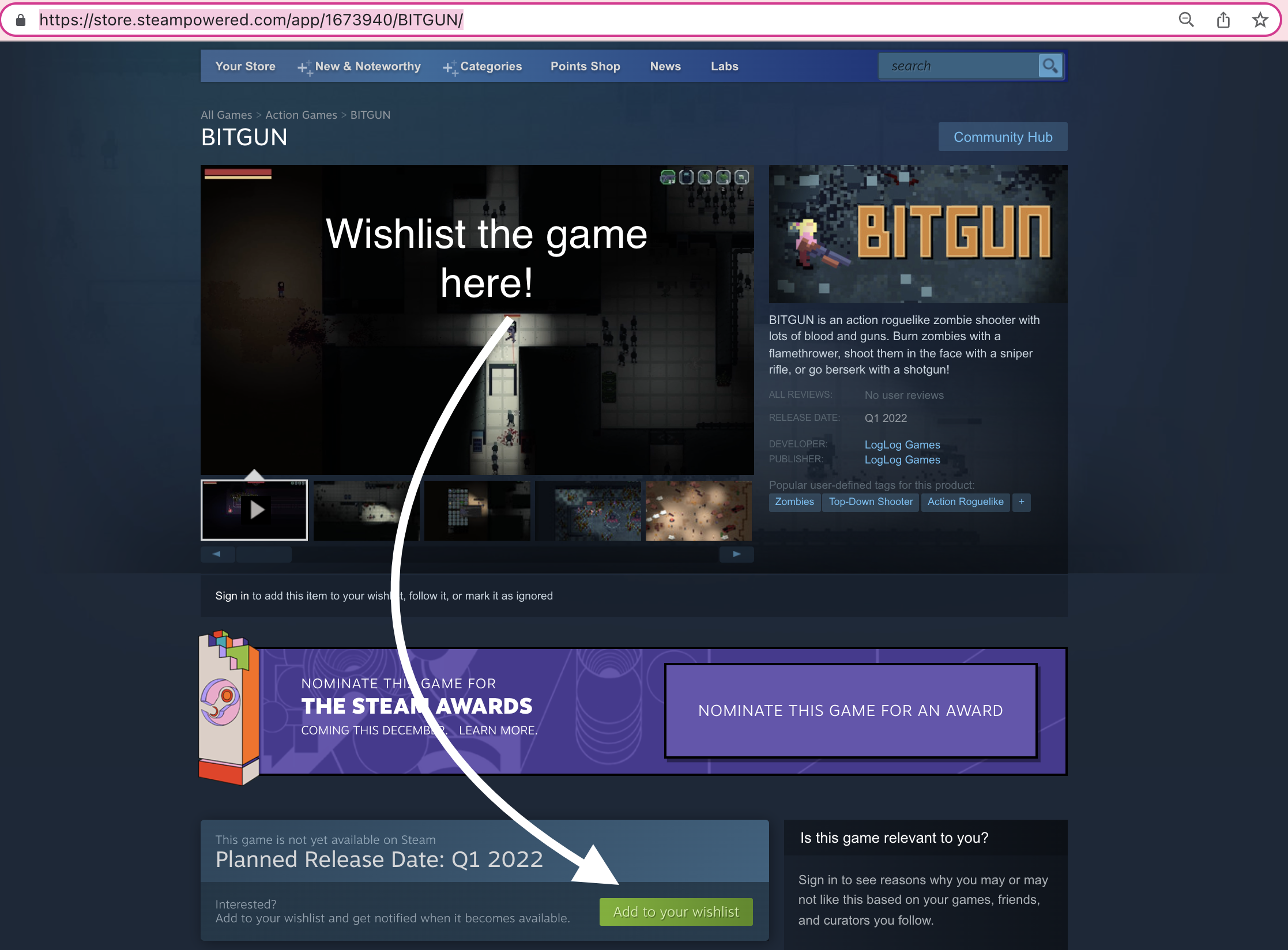 Thanks!