Press Kit available here
BITGUN is an action top-down pixel art roguelike with a lot of blood and zombies. You can pick your weapon and decide on which missions you will go to, but ultimately the goal is just one - to kill as many zombies as you can!
In a world where people are fighting among themselves as well as against hordes of zombies, no one trusts no one and everybody is afraid of getting infected, Penny is traveling alone to find a safe place. When she lands in this small camp in the middle of nowhere, she begins her adventures to fight the evil and perhaps maybe even to find home…
The game features many enemies and quick surprisingly difficult combat, loot system, upgrades and repairs, consumables, and most importantly mission system where you can choose between various different gameplays - defend supplies for a specified amount of time, shoot your way through zombie-infested narrow corridors or explore huge deserted facilities to find a rare anti-zombie serum!
After finishing the story the game offers the possibility to start over on a higher difficulty which provides an additional challenge for those who really, really love to shoot zombies!
Key info
where: available on Steam for pc
when: Q2 2022
genre: top-down pixel art roguelike
Gameplay videos and reviews from players:
Follow on Steam
Screenshots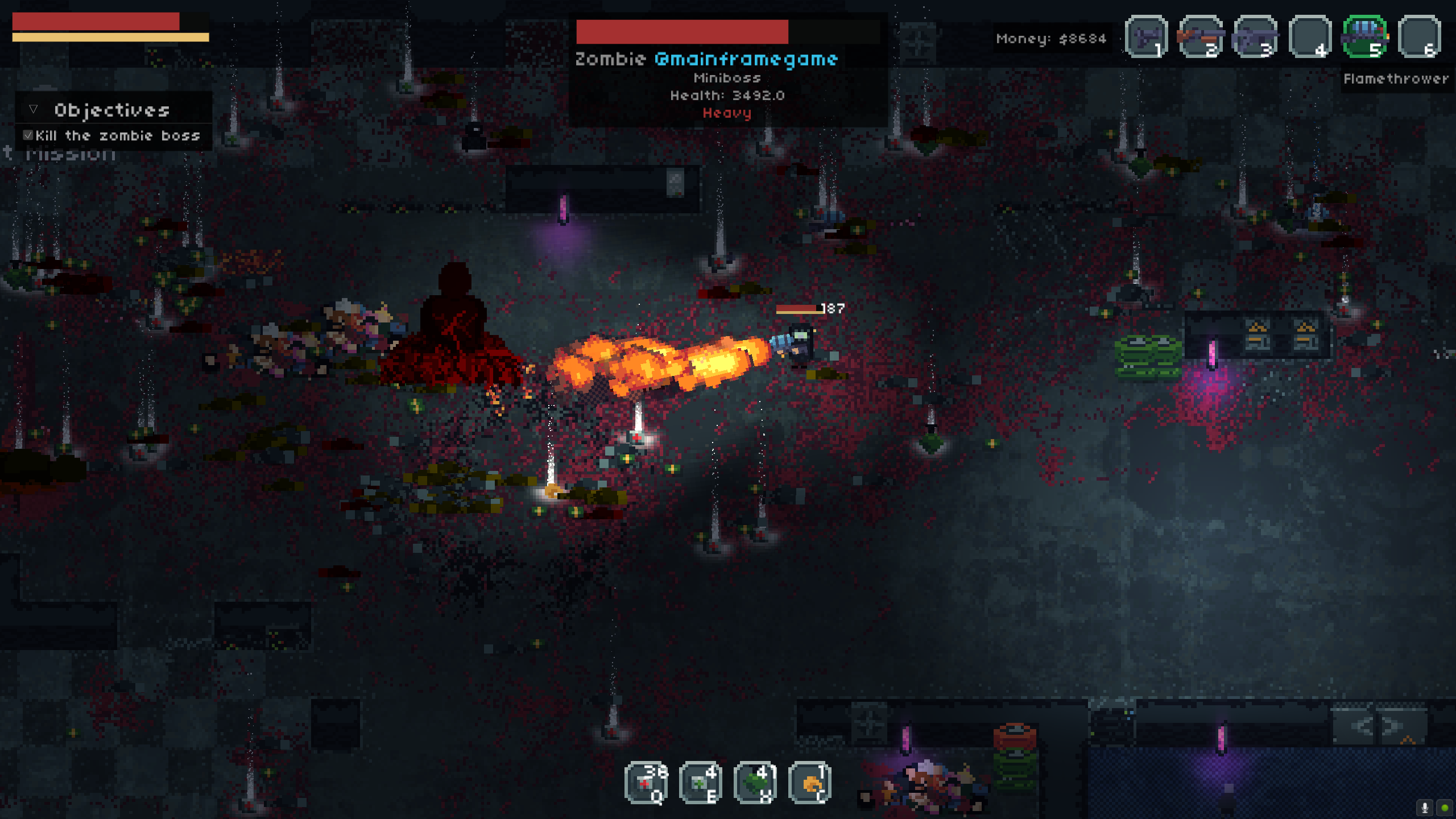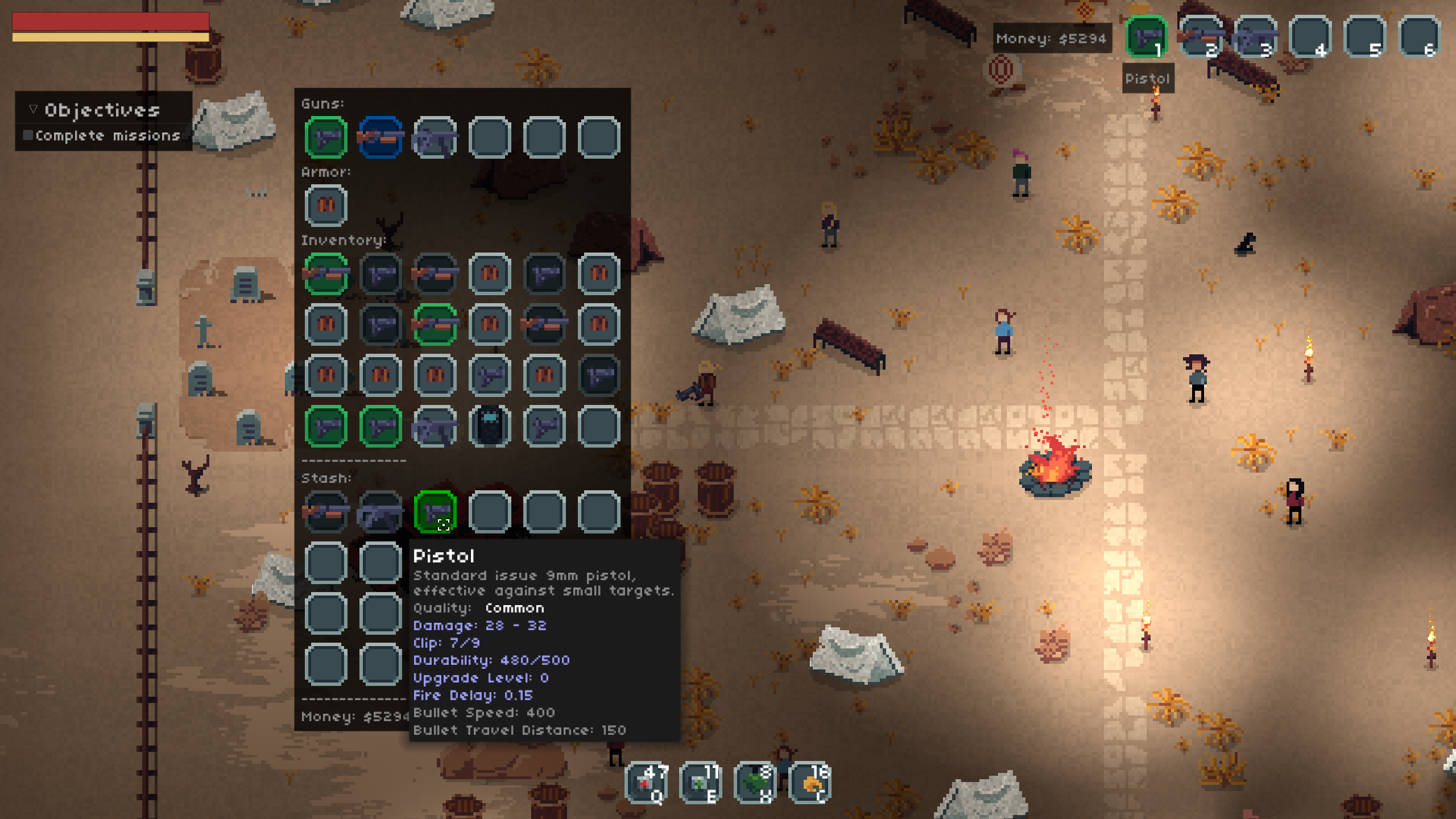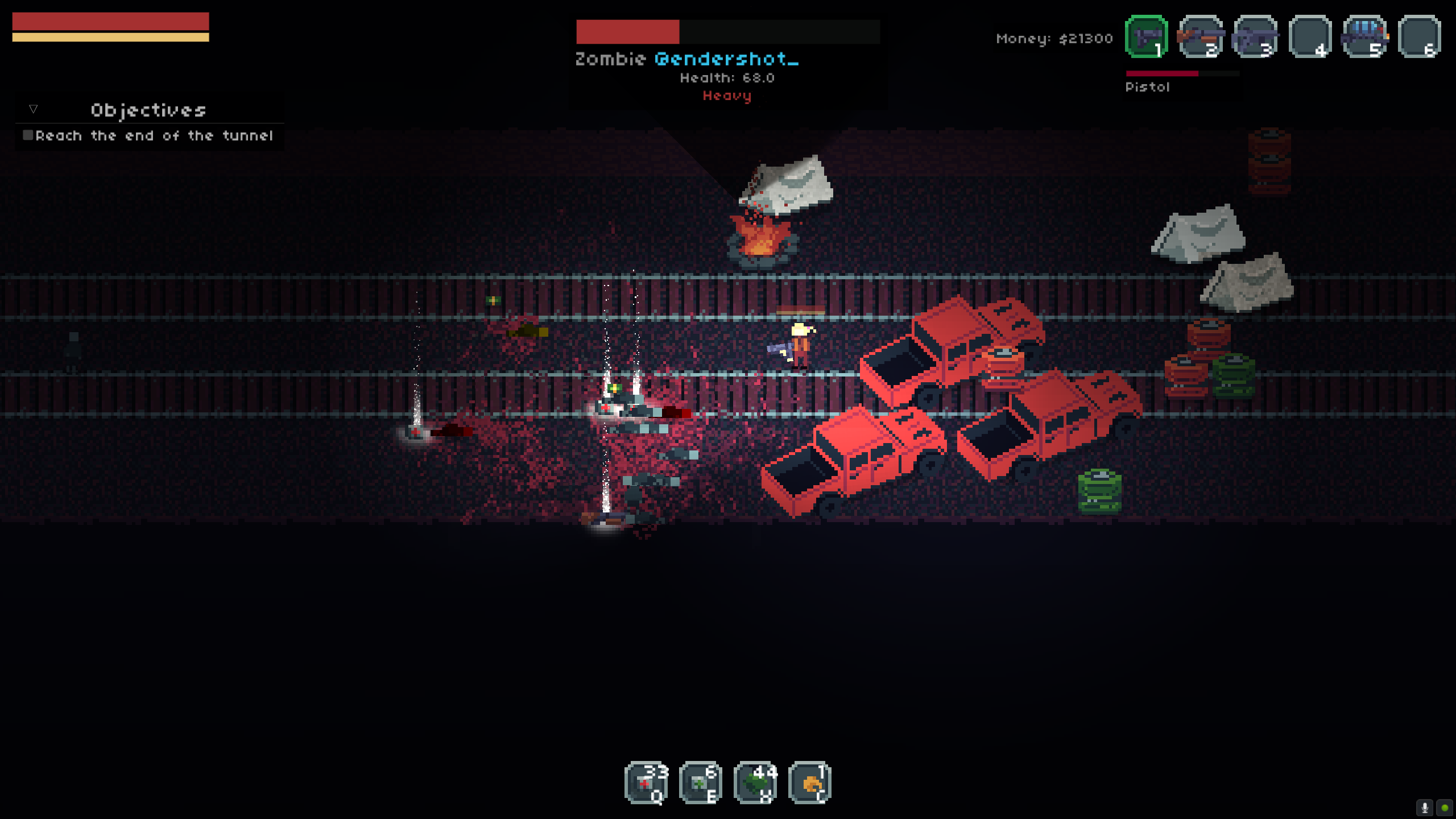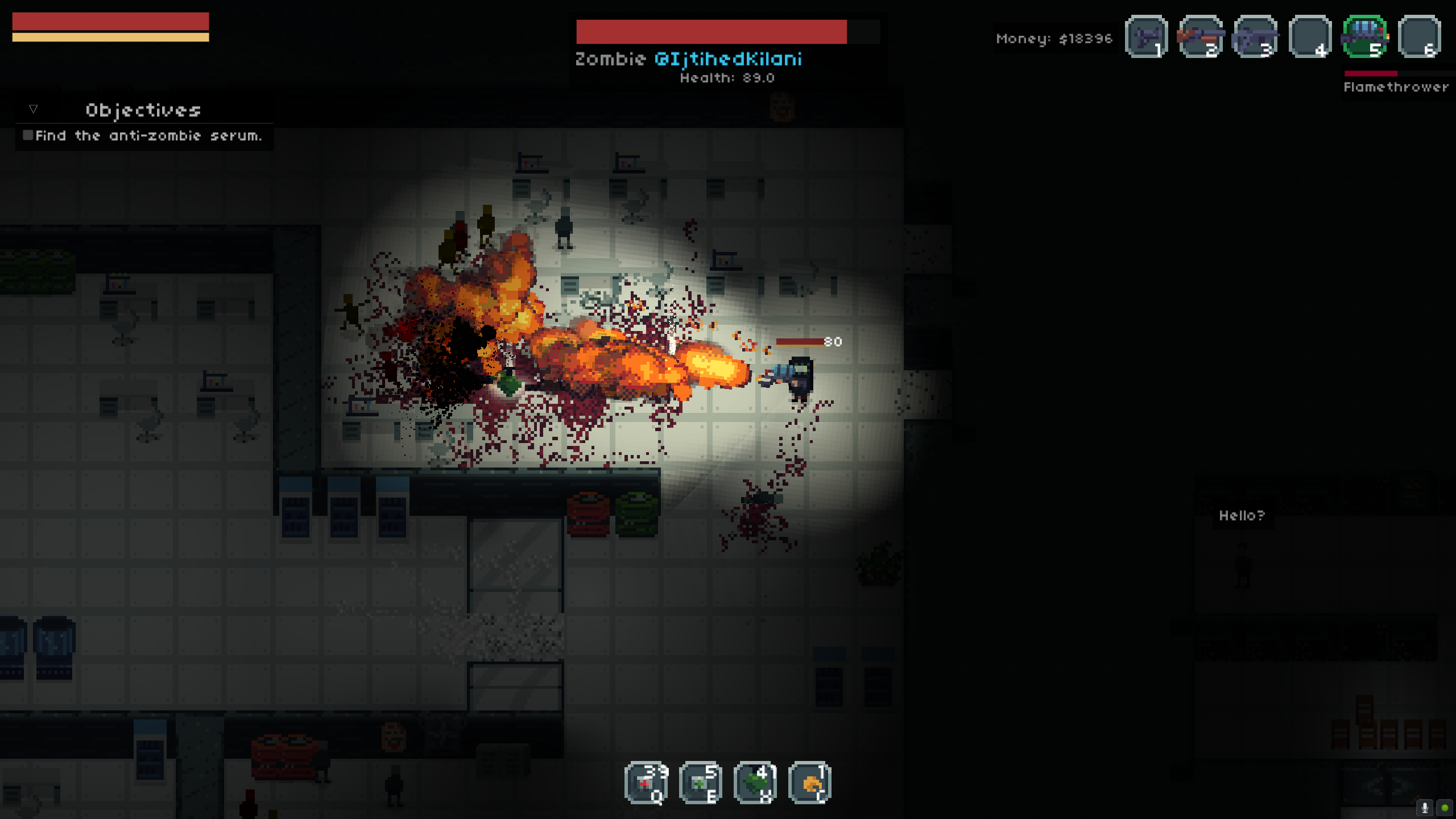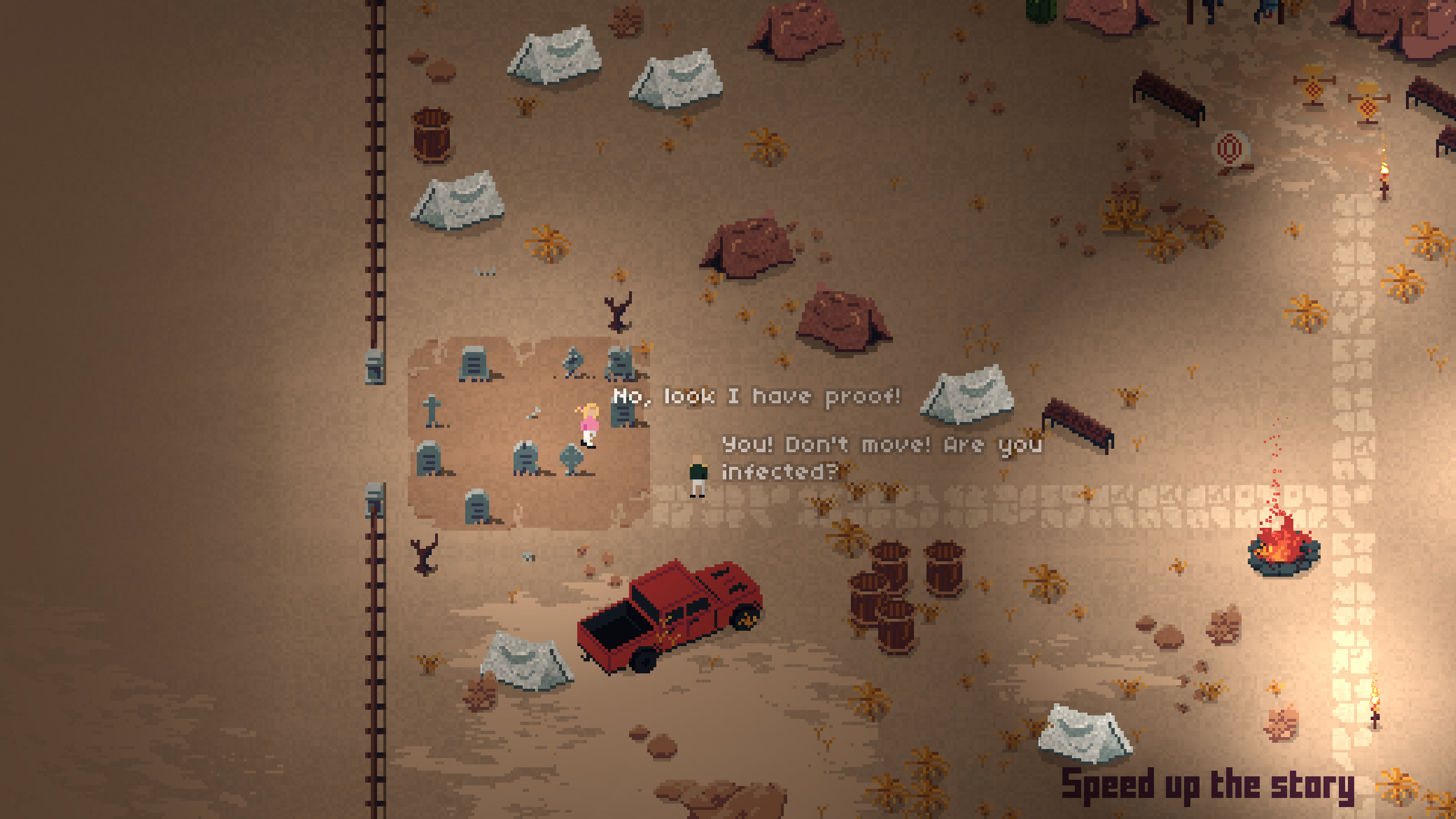 Gifs